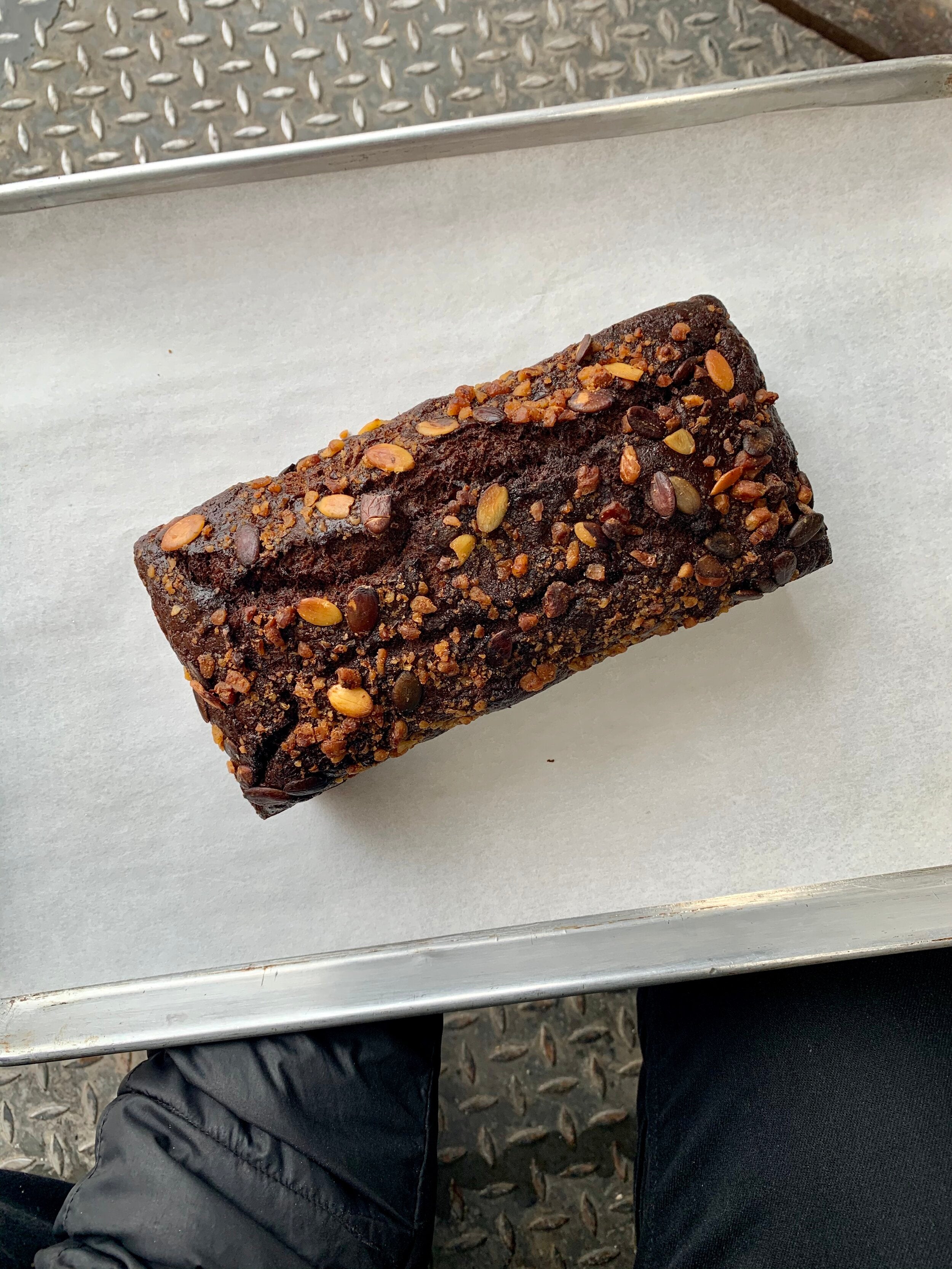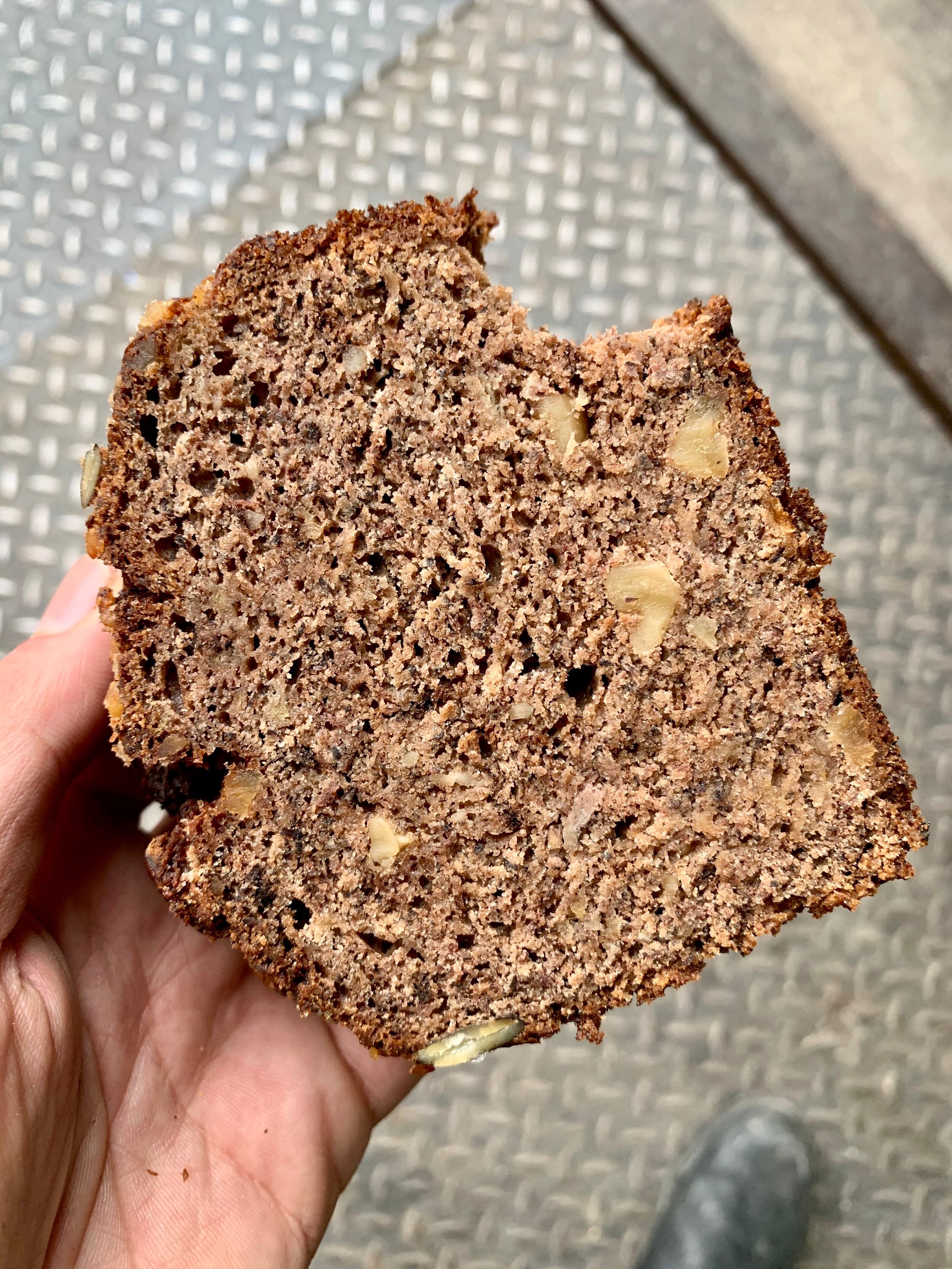 Buckwheat Banana Bread (GF)
Seedy, nutty, hearty, truly moist & mildly sweet. A farmers market favorite and great easy breakfast.
Featuring Camas Country Mills organic Oregon buckwheat, farm eggs from Janelle and Jerry Stokesberry, organic Oregon pepitas and walnut meal. A small amount of brown sugar in the recipe but it's dominantly sweetened with just organic bananas. 
Each loaf contains 7-8 slices. Stored wrapped & refrigerated. Keeps for up 2 weeks in the fridge, or freeze for months.
Recipe is gluten-free and prepared in dedicated pans: produced in a facility that handles wheat.