Frequently Asked Questions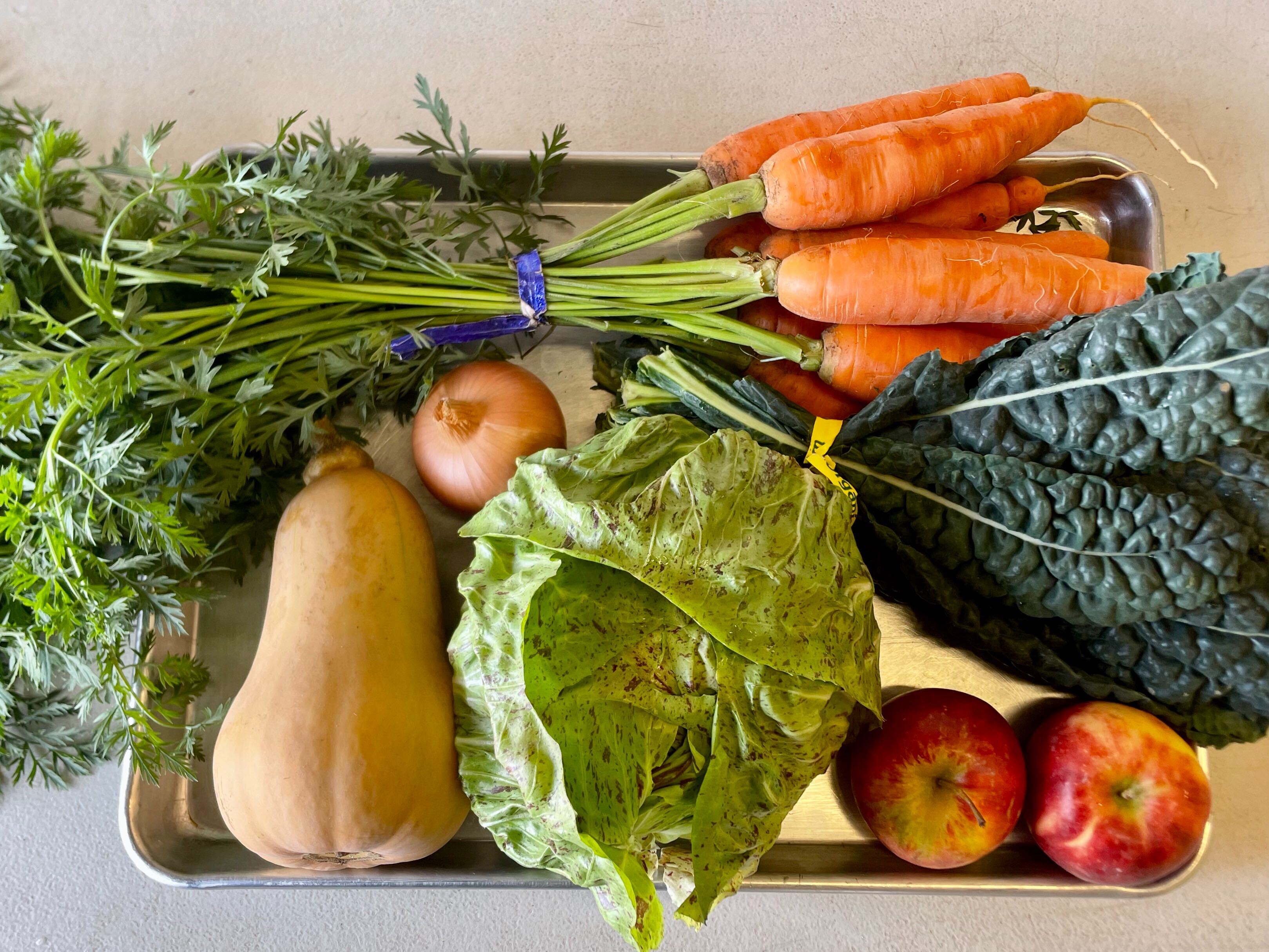 Salmonberry is dedicated to redefining regional & seasonal eating through working relationships with Washington family farms. Thank you for connecting with our passionate community of farmers, ranchers and growers through this bounty: the real people dedicated to growing quality crops for our bodies, and protecting our riverlands through their stewardship and kindly use.
Salmonberry is a wild berry native to the Pacific Northwest, often found on trails and riverbanks. They're a unique local treasure and a joy to discover. Never cultivated, we think of them as the natural wine of the berry world, growing in a radiant range of pink and orange with a wild, lightly dry and sweet flavor :-)
Yep! We make farm-to-table pastries, naturally-leavened sourdough breads, homestyle kombucha and chai, sauces, ferments and more, all nearly 100% sourced from Washington farms.
When the pandemic hit in 2020, we leapt into action and created a home delivery system for small farms just days after the carryout order. We began delivering bread, meat, fruit and vegetables across Seattle almost instantly, becoming one of the few independent food lifelines into town for months during lockdown.
The need for small farm food hasn't waned. Access to independently-farmed meat and produce is still incredibly difficult to find outside of farmers markets, and even the finest family farms are often struggling to get by. We still bake and deliver (and grow our own greens too!) for hundreds of households today in solidarity with our farming community, and are proudly working to grow as a year-round access point for Seattleites to get the highest quality bread and veg available.
CSA stands for community supported agriculture: a model that emerged in the late 80s that allowed people to subscribe directly to a single farm or group of farms, and invest in their community while getting access to fresh food direct from individual growers. Traditionally, it looks like paying a lump sum to farms in spring, then picking up "cropshares" over a typical 10-week growing season.
We've tried to develop our CSA to work better for growers and city folk alike: working with a dedicated group of independent Washington family farms, we handpick our favorite peak seasonal offerings, then deliver them directly to your home year-round, oftentimes just a day or two out of the field.
Basically, we sort through the absolute best fruit and vegetables from our incredible farming community, and bring you the most exciting produce we can find. Through your continued support, all the farms we work with get to reliably sell 1-2 of their best and most bountiful crops to hundreds of Salmonberries weekly. And while you may need to skip or pause your deliveries from time to time, we make it easy with a super user-friendly login and delivery management system.
Given that we're a bakery, we also get to process "B" produce into baked goods and food for our customers, so nothing ever goes to waste.
We deliver to pretty much the entire city of Seattle, and in places a bit further north and south. We're working hard to expand and make exceptions when we can cluster enough deliveries together. If you're outside of our delivery range, fill out our Contact form to request service to your address/ZIP code, and let us know your favorite products! And, it helps to encourage your neighbors to do the same!
We deliver any order above $49 for free! Orders below $49 are charged a flat $12 delivery fee.
We deliver every Wednesday and Saturday. One-time orders or changes made to subscriptions by 5am Monday are sent out for delivery the following Wednesday, and by 5am Thursday for the following Saturday.
Deliveries typically arrive between 10a-3p (though may run longer due to traffic on an unusual day). You'll always get a text message shortly before it arrives.
Pickups happen on the same cycle as deliveries from our bakery at 819 NW 46th on Wednesdays and Saturdays, from 10a-2p. Ring our doorbell when you arrive, and we'll greet you and bring your order out to your vehicle!
Our Ballard bakery is open twice a week for order pickups, and we visit farmers markets year round! Find us at:
University District Farmers Market, Saturdays 9am-2pm
Ballard Farmers Market, Sundays 9am-2pm
Login to the account page and select "Manage Subscriptions", where you can add or swap items, change info, skip upcoming weeks, and more.
The charge date listed is the next order cutoff for changes, so any changes will need to be made before your listed charge date to take effect for the next delivery.
We always keep customer notes to avoid certain fruit, vegetables, or ingredients! For any specific dietary requests, use the contact form and let us know.
The day you select (Wednesday or Saturday) when you place your first order becomes your recurring delivery day. To change your delivery day, reach out with the contact form and just let us know which works better! We'll take care of you.