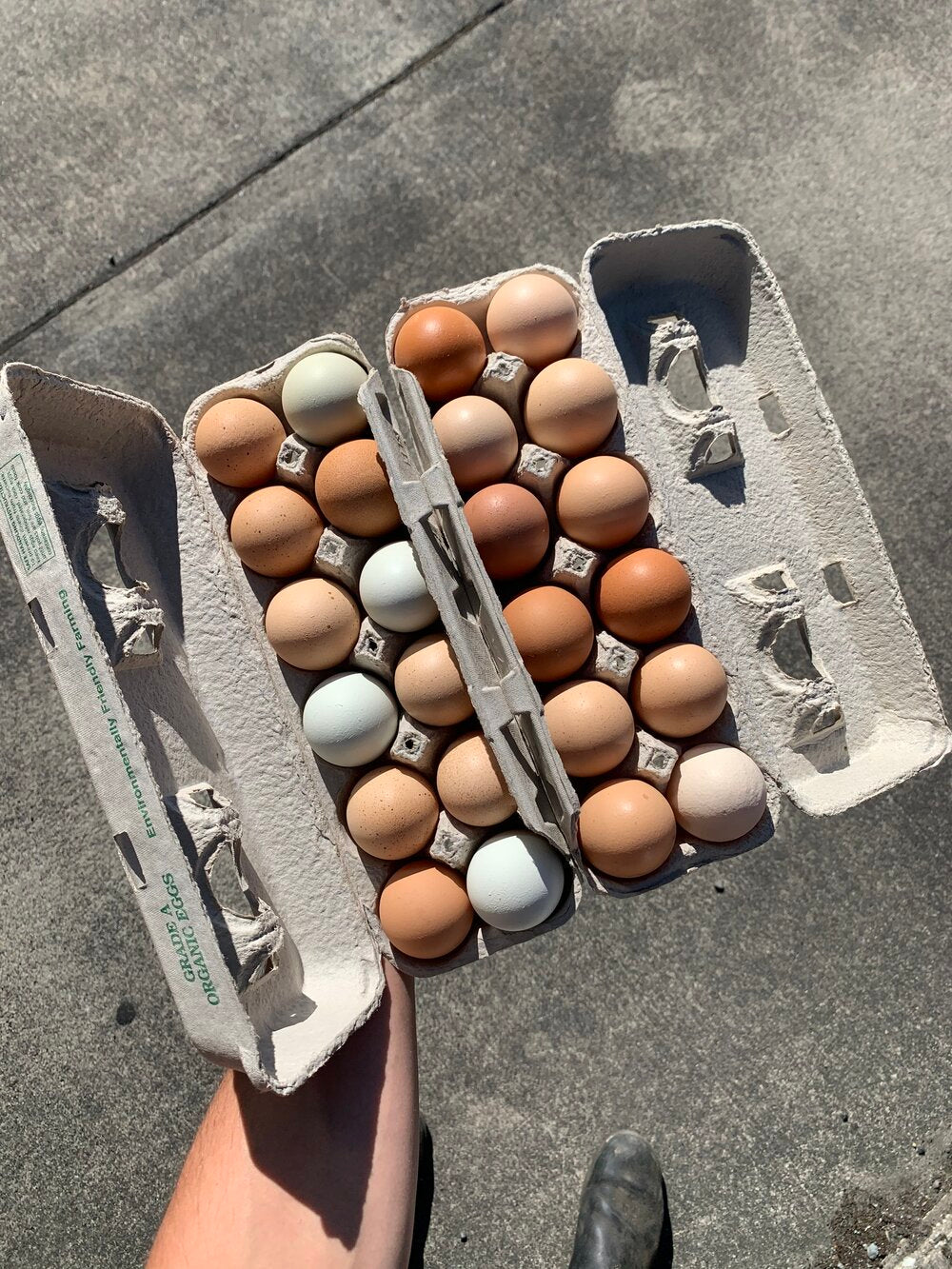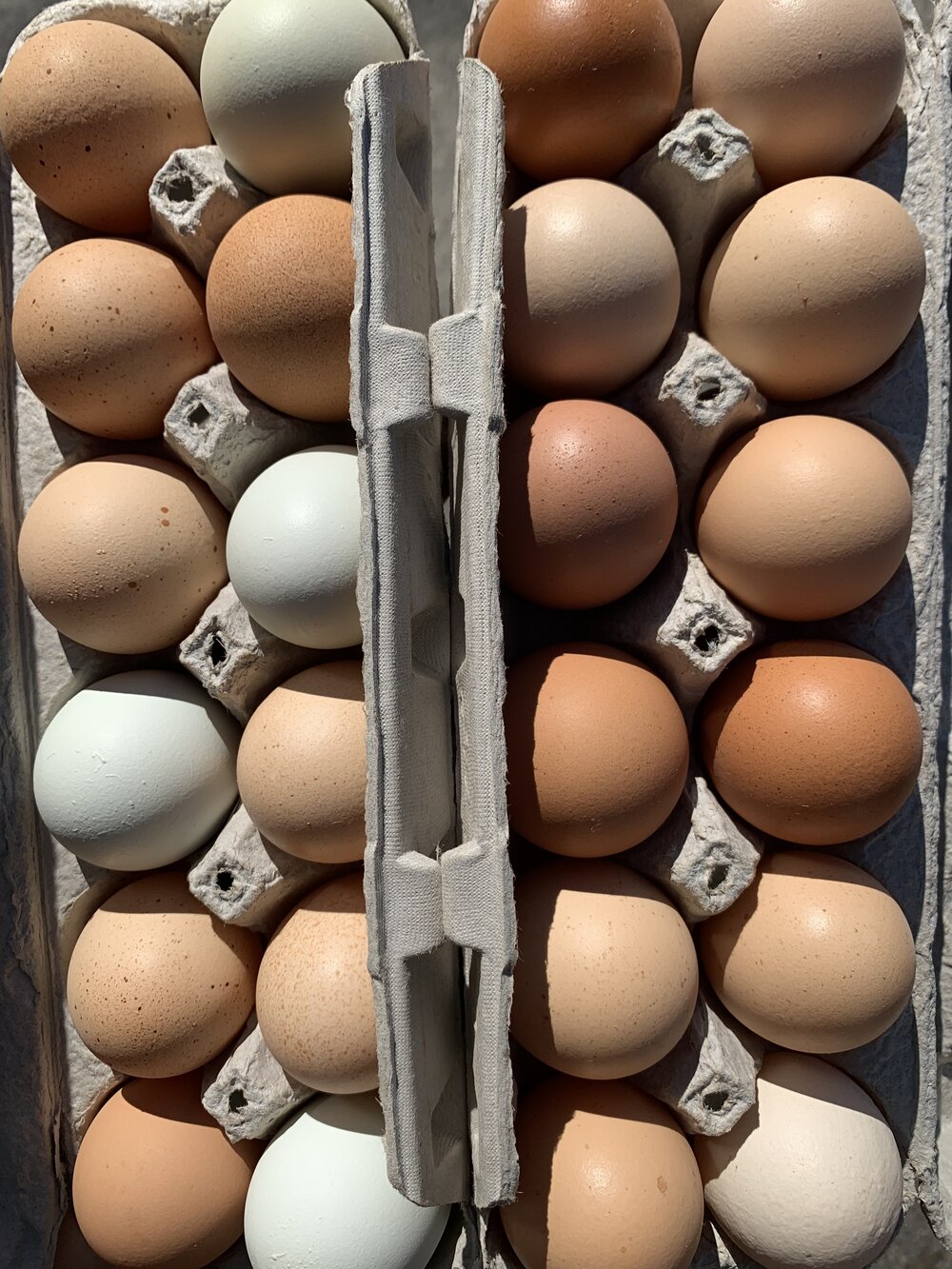 Beautiful organic and pastured eggs by the 1/2 or full dozen.
We dominantly source our eggs from David and Cindy, mother and son operating Sky Valley Family Farm in Startup, WA. They're a 3rd and 4th generation family-run 40 acre farm raising chickens for meat and eggs that are actually pastured: meaning for the entire spring and summer, chickens are moved weekly in portable hoophouses to fresh grass on lush fields. The mealtime compliment to foraging is organic feed, made up of the best seeds and grains grown under fully organic standards. 

We like Sky Valley eggs over easy on sourdough toast, on bowls and breakfast hash, and seven-minute soft boiled for soups or grain salads. Sky Valley eggs are what we use for all Salmonberry baked goods that use eggs (and they will be in yours too).