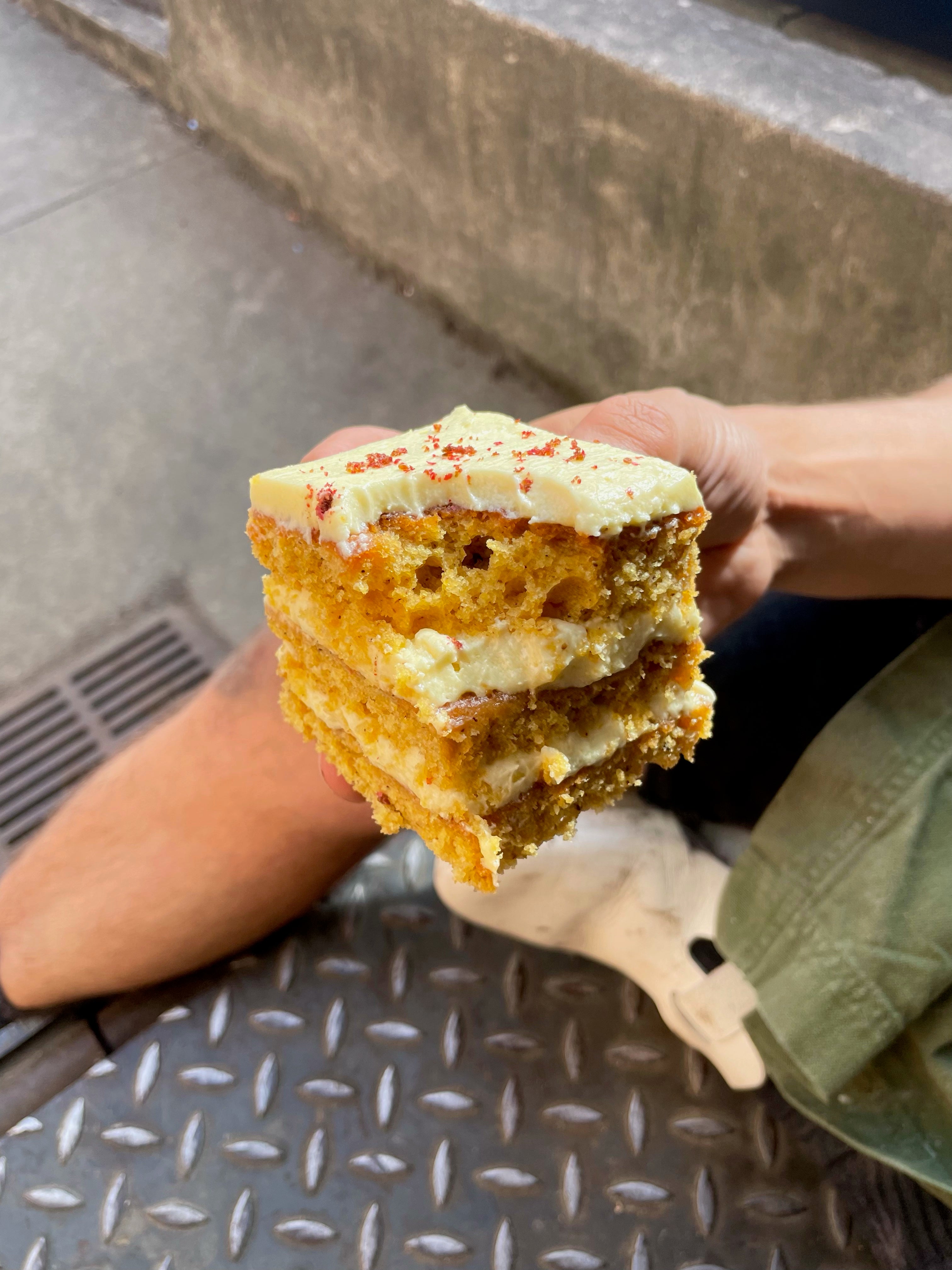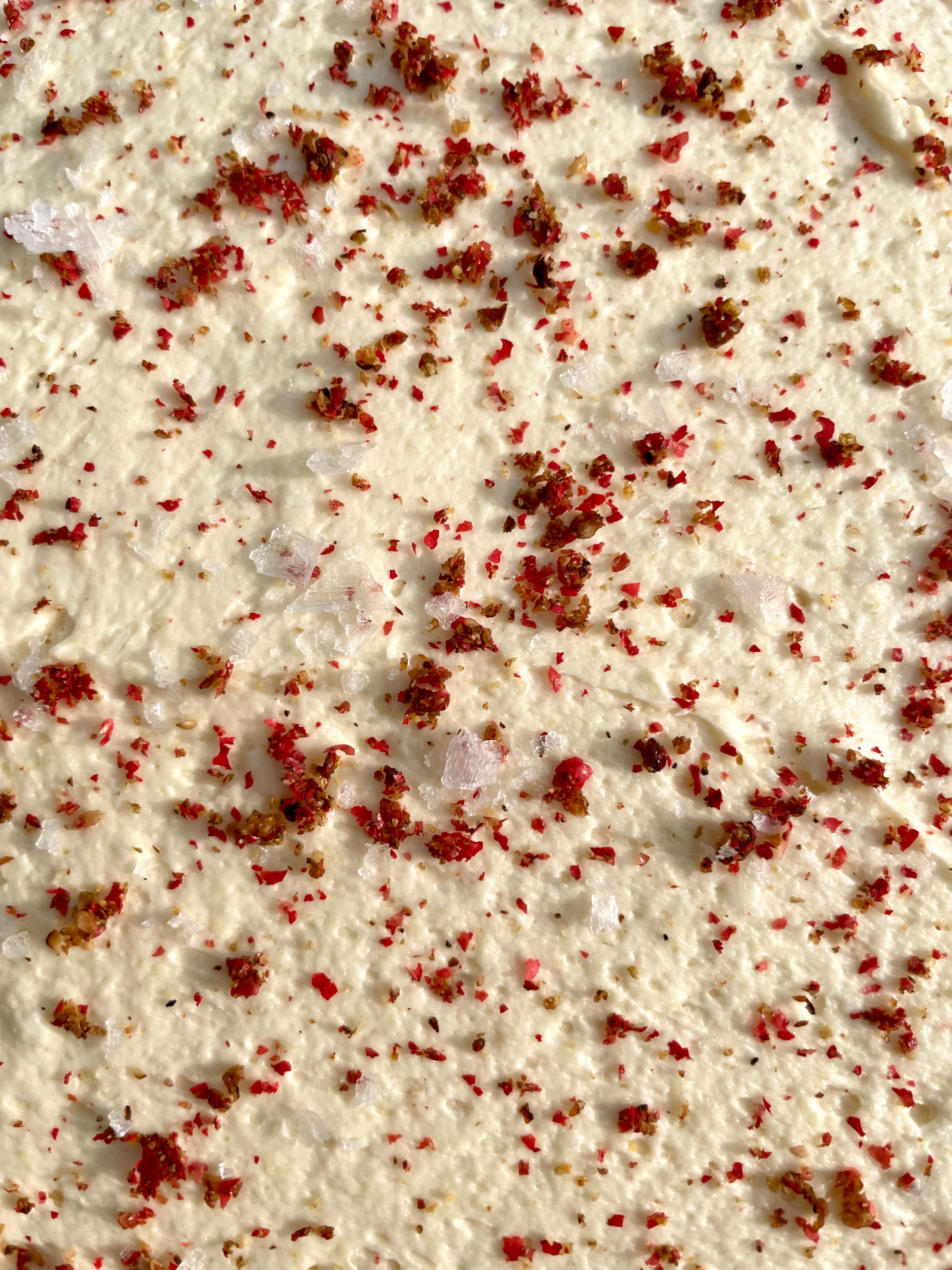 One quarter-sheet of corn cake (roughly, 13 x 9 inches). Comfortably serves 12+.
Slow-roasted organic summer sweet corn from the folks at Alvarez Farms in a corn-forward layer cake stacked with cultured corn lemon miso frosting, tied together with Jacobsen flake salt and fragrant pink peppercorn. Taking you down home to a simpler time when all you needed was roasted corn, butter, and s + p. A showstopping cake to mark any occasion.
Fully plant-based (v). Keep refrigerated. Give an hour or so to allow frosting to soften to room temp before serving. Will keep well in the fridge for up to a week, and can even freeze slices for special occasions (flake salt garnish may melt, though).