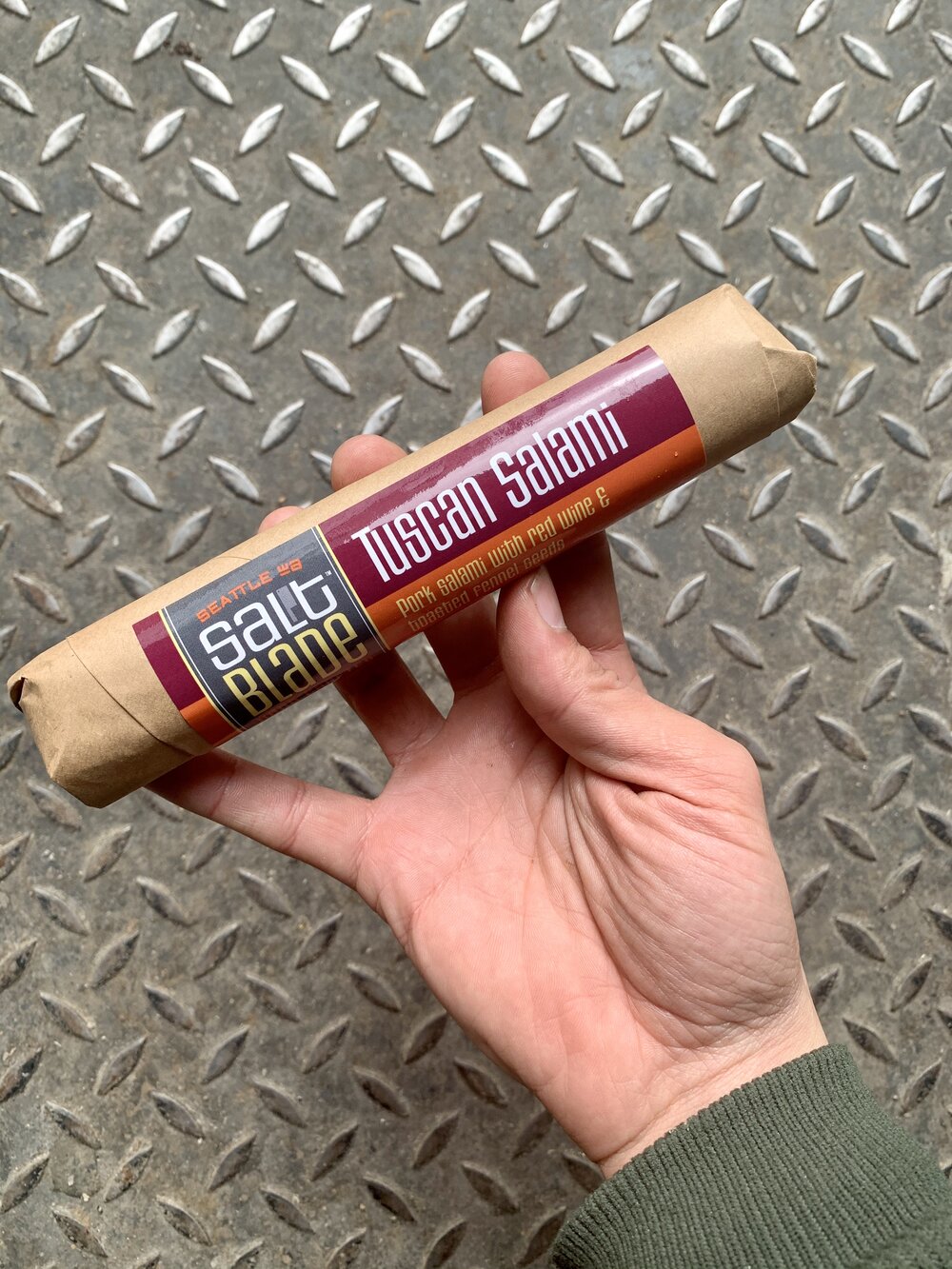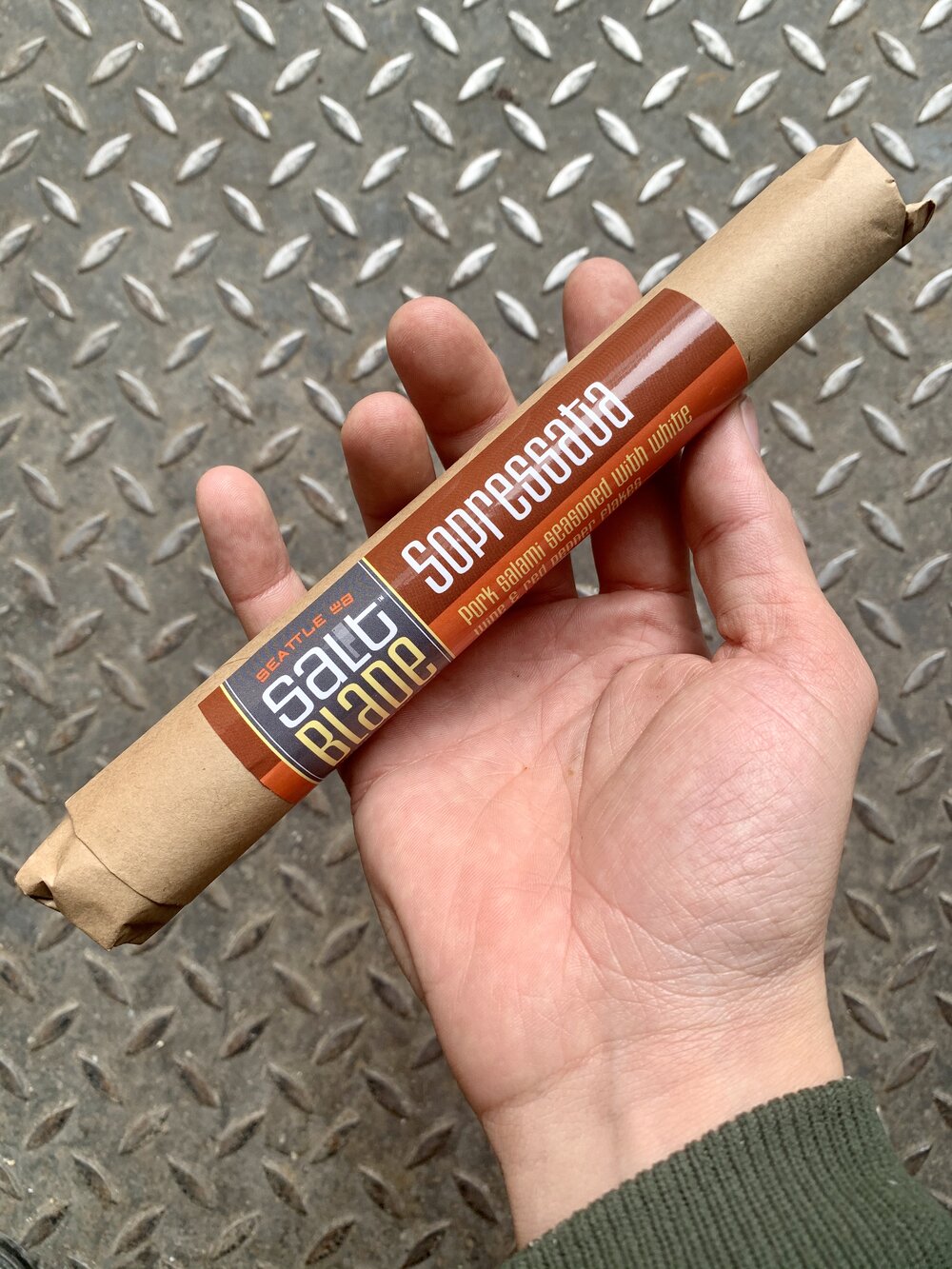 Impeccably sourced handmade salamis cured by Bob Blade and his small team: hand-stuffed, linked and carefully fermented. Delightful hard salamis you can slice extremely thin for maximum surface area enjoyment and get a ton of beautiful protein mileage on any backpacking trip or cheeseboard.
Salt Blade is especially unique for sourcing 100% of their meat from our friends Brent and Kira at Olsen Farms in Colville, WA: an organic-practice family farm raising Berkshire, Duroc, and Tamworth pigs fed on barley growing abundantly on their land.
Sopressata is spiced with white wine, red pepper flakes, and white pepper.
3.8 oz. Contains dairy.