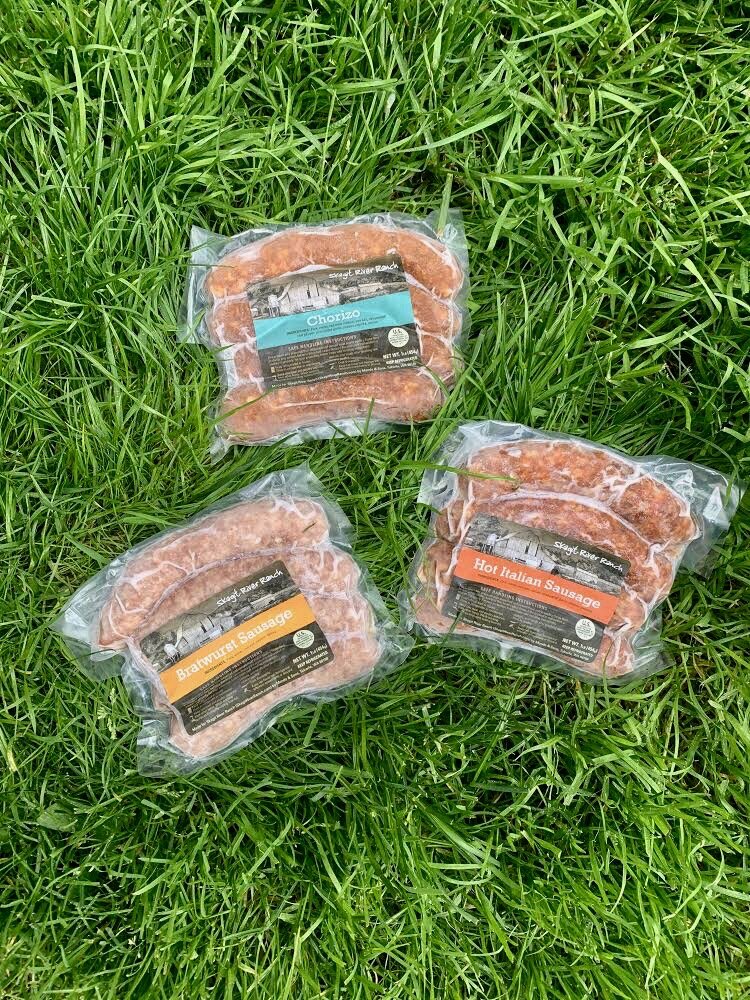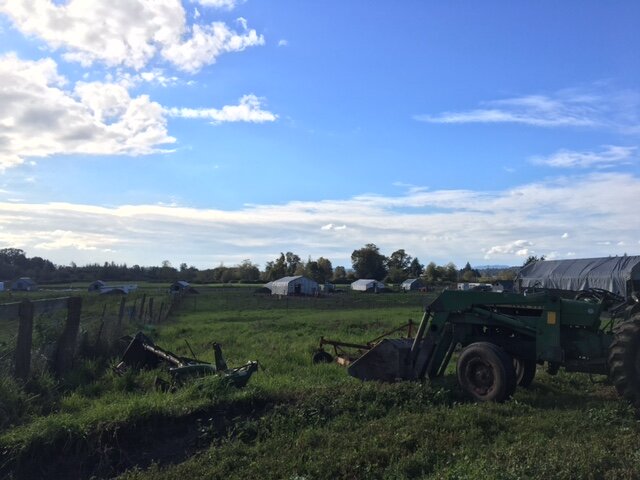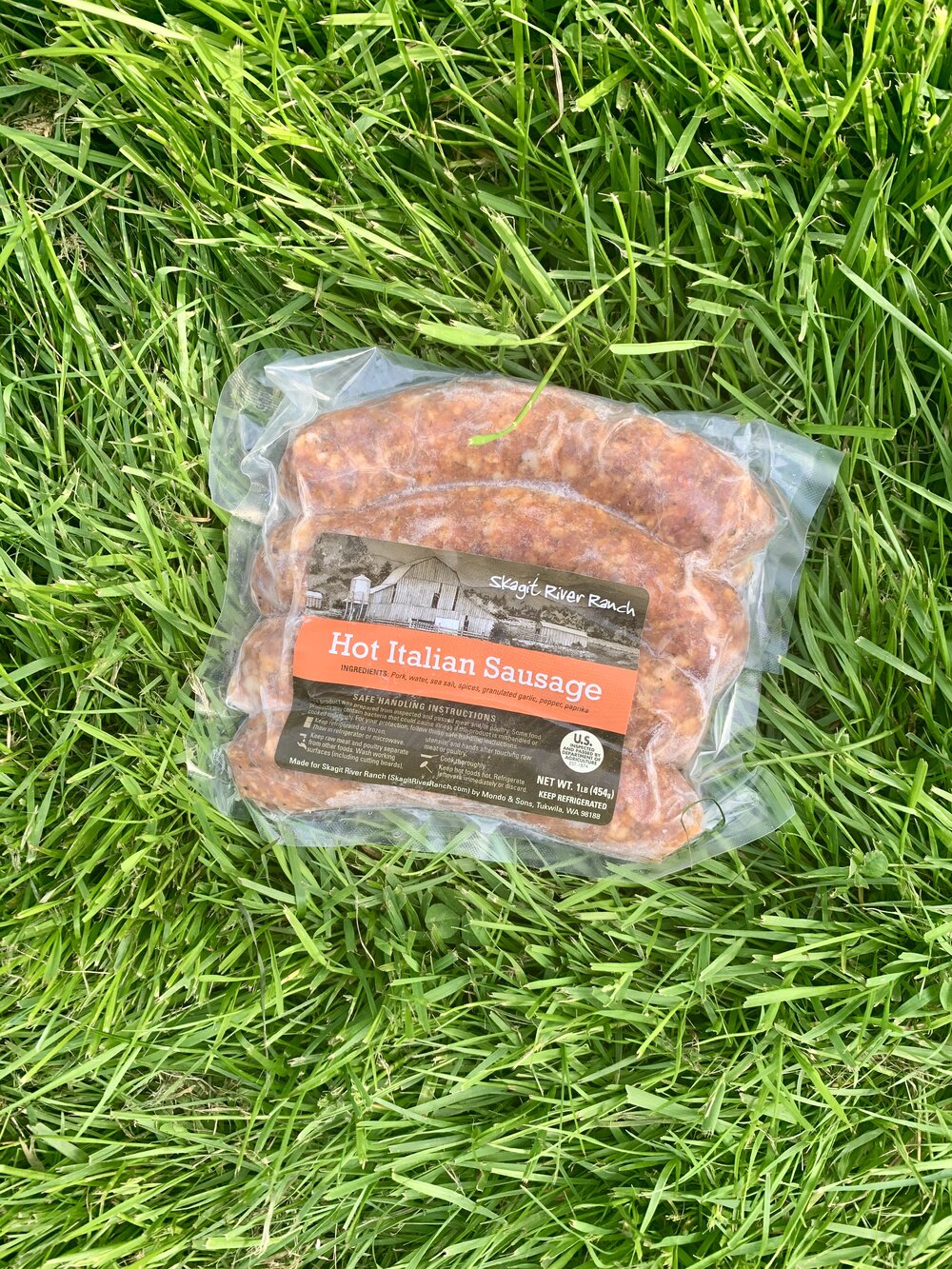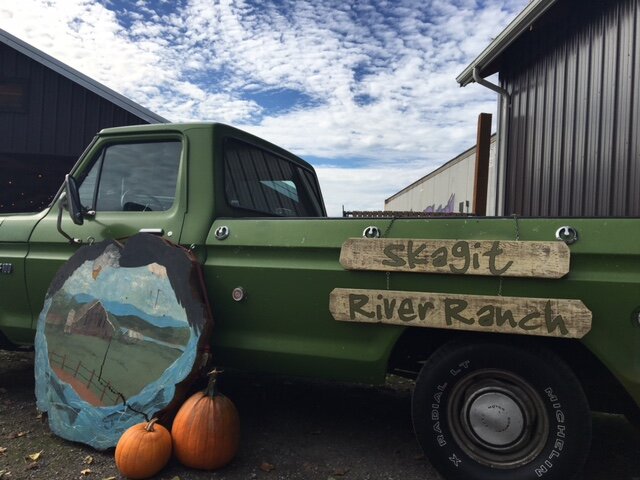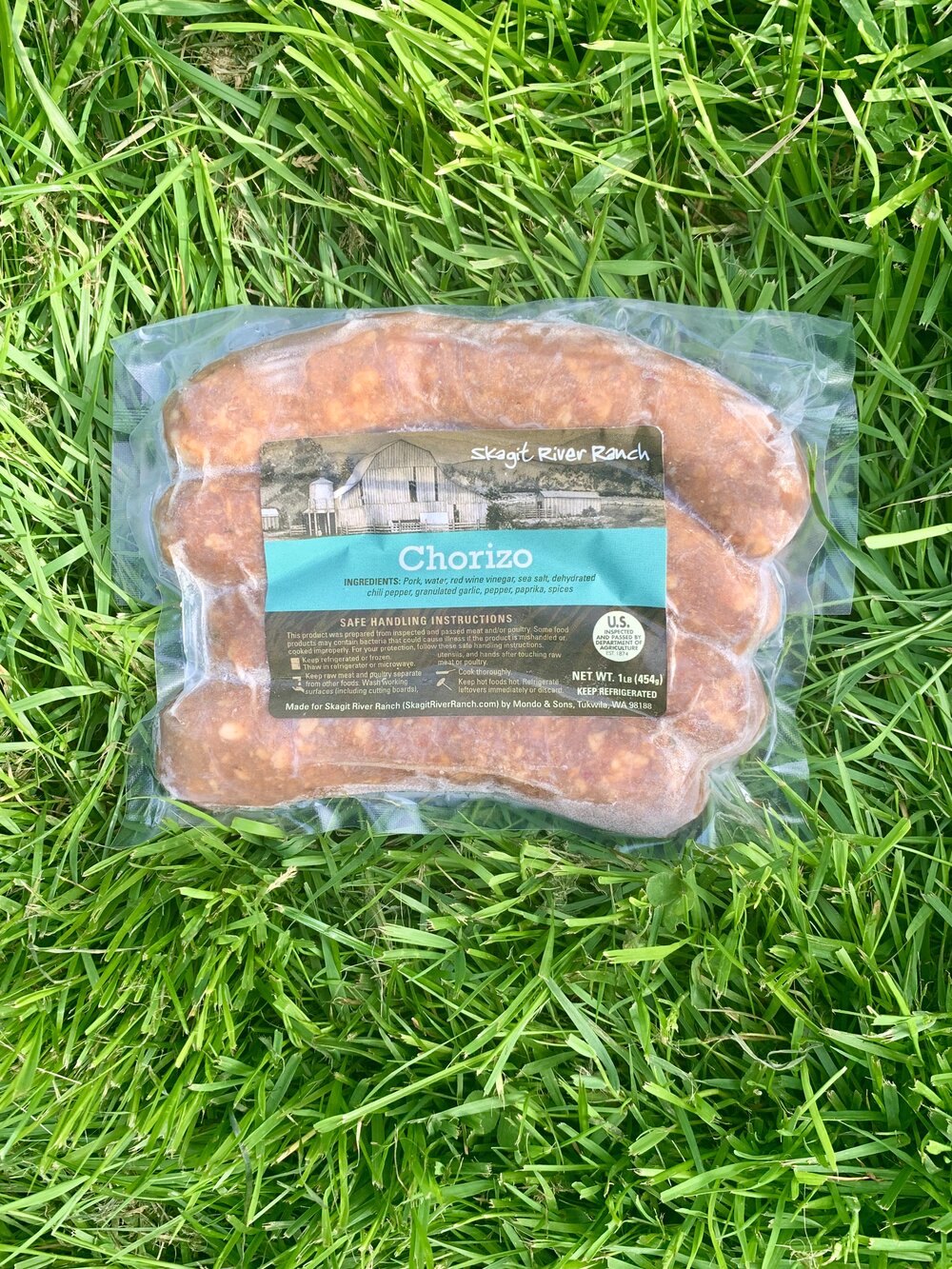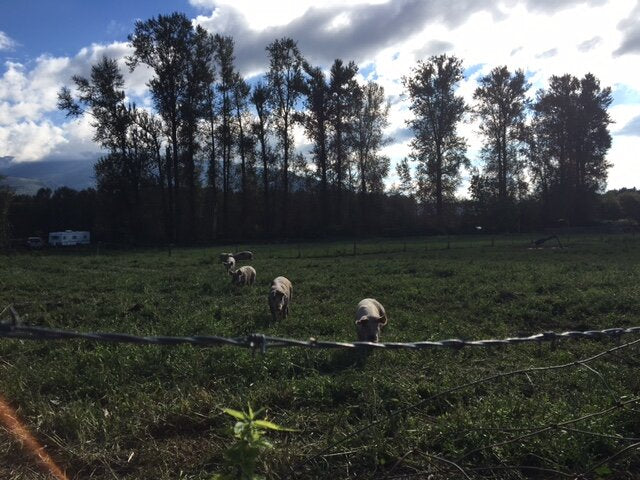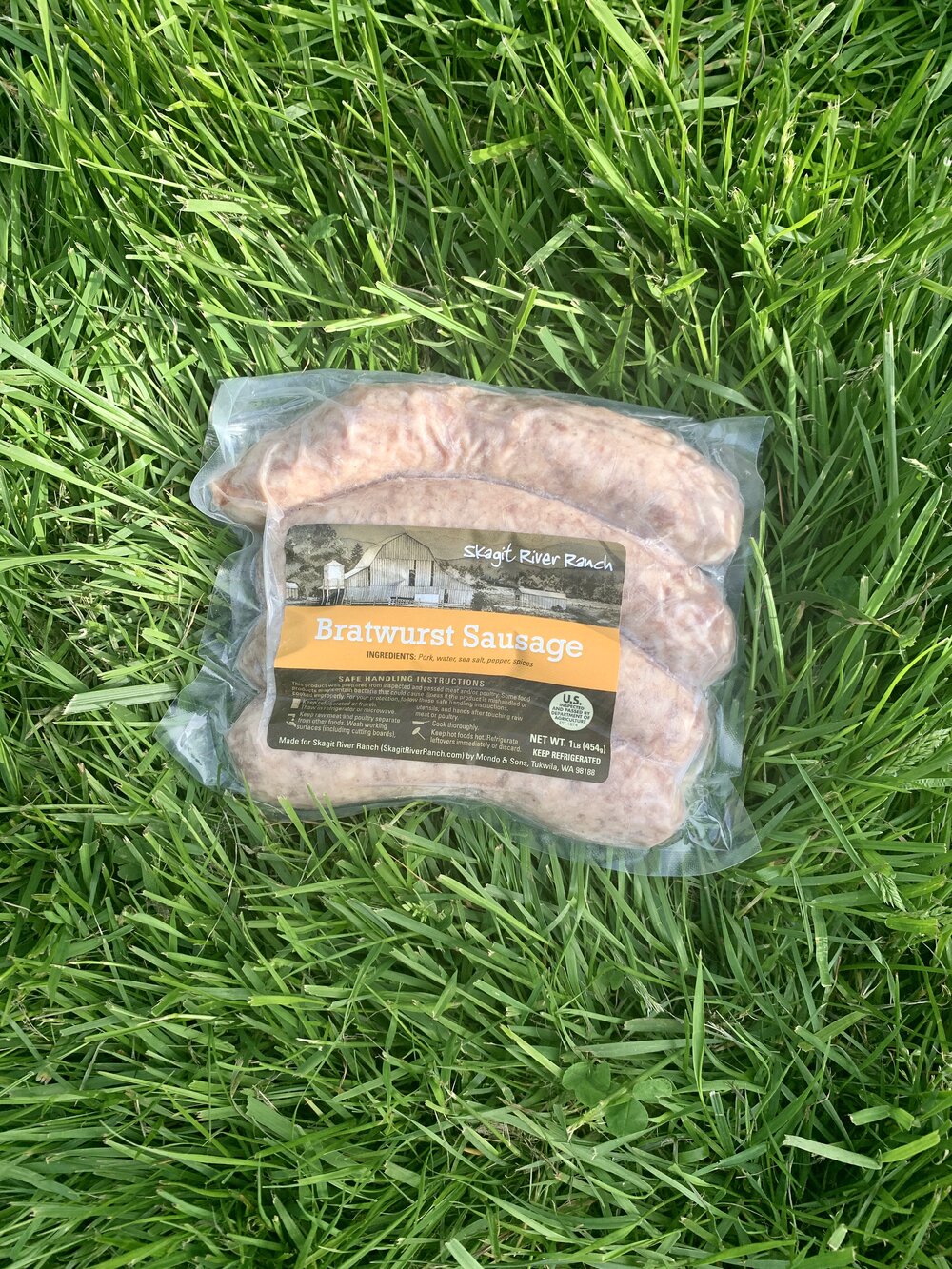 Skagit River Ranch pork sausages spiced 3 ways as Chorizo, Italian and Bratwurst. 3 pounds total in quarter-pound links.
Skagit River Ranch is run by Eiko, George and their daughter Nicole, drawing the largest pre-market lines at Seattle street markets for decades. Their biodynamic farm is located on a gorgeous plot directly on the Skagit River in Sedro-Wooley, WA. All of Skagit"s animals are pastured and fed grasses and herbs grown on the land. Non-ruminants like their pigs eat organic non-GMO whole grains milled onsite.
Meat Sourcing
We source only from family-owned meat producers: ranching, raising, and harvesting sustainably with a focus on the earth and animal well-being. Skagit River Ranch is a family-owned organic farm and serious advocates & practitioners of sustainable farming practices. There are no chemicals, pesticides or herbicides used on their lands, and no hormones, antibiotics, or animal byproducts ever fed to these animals.