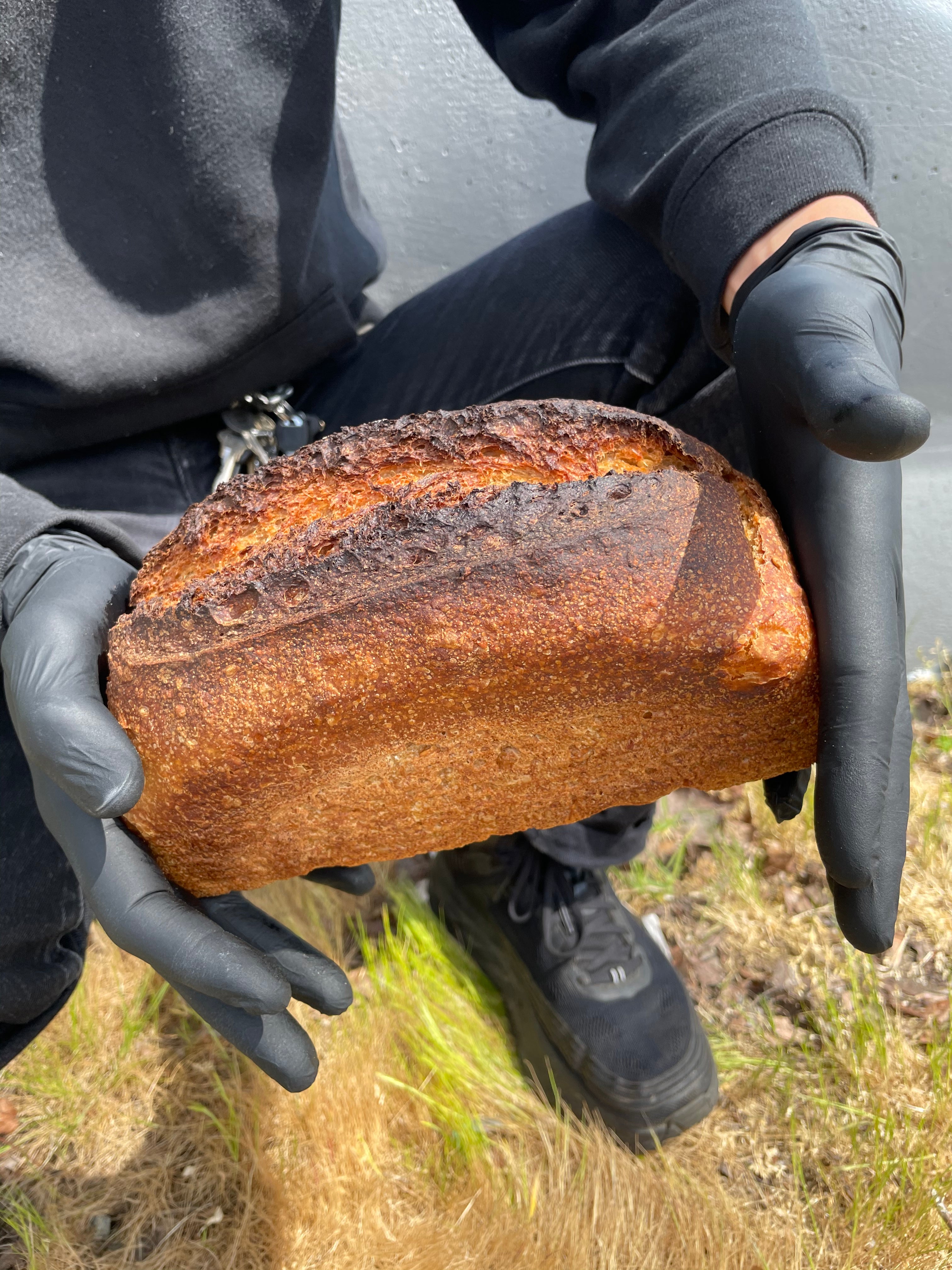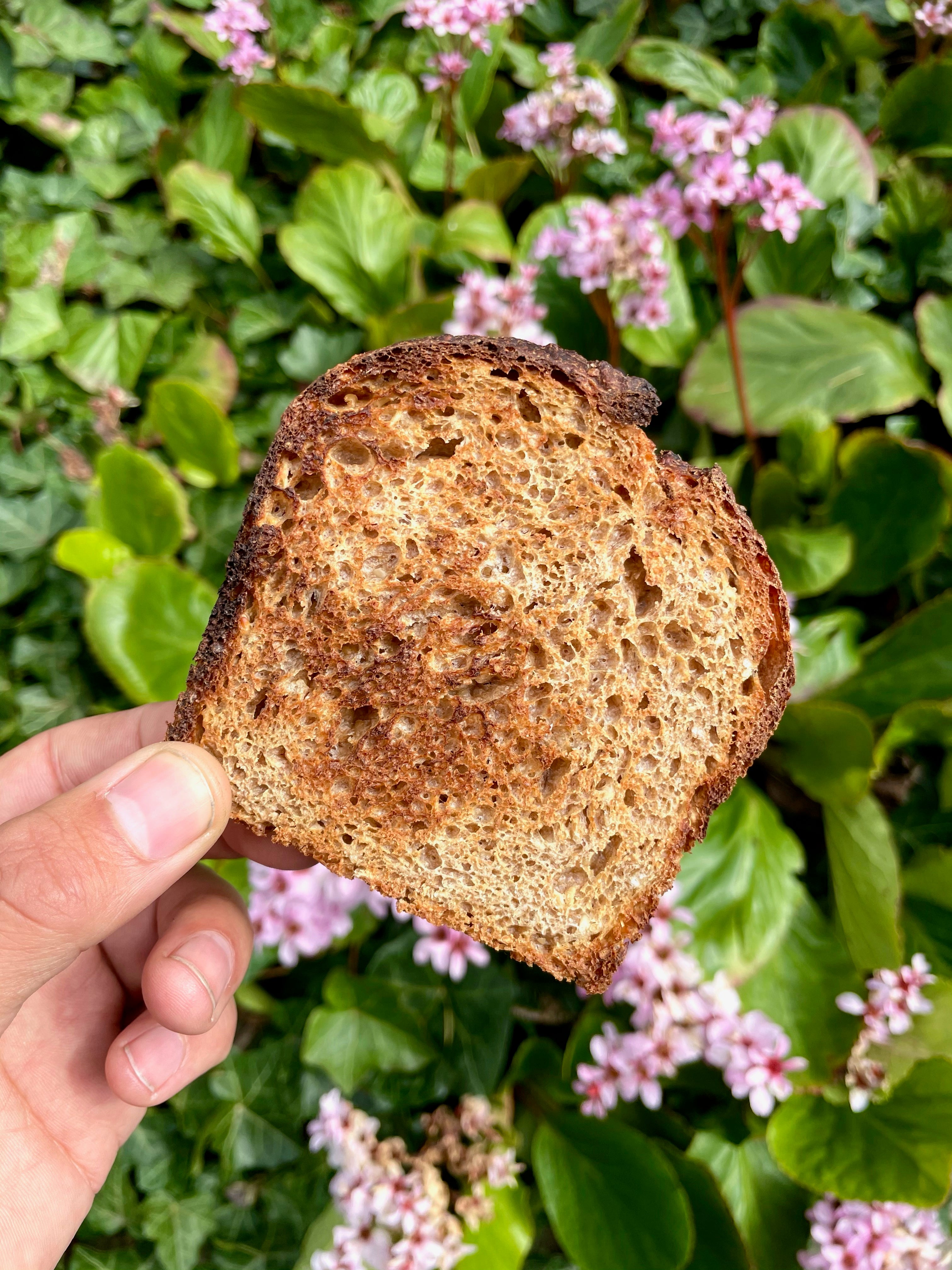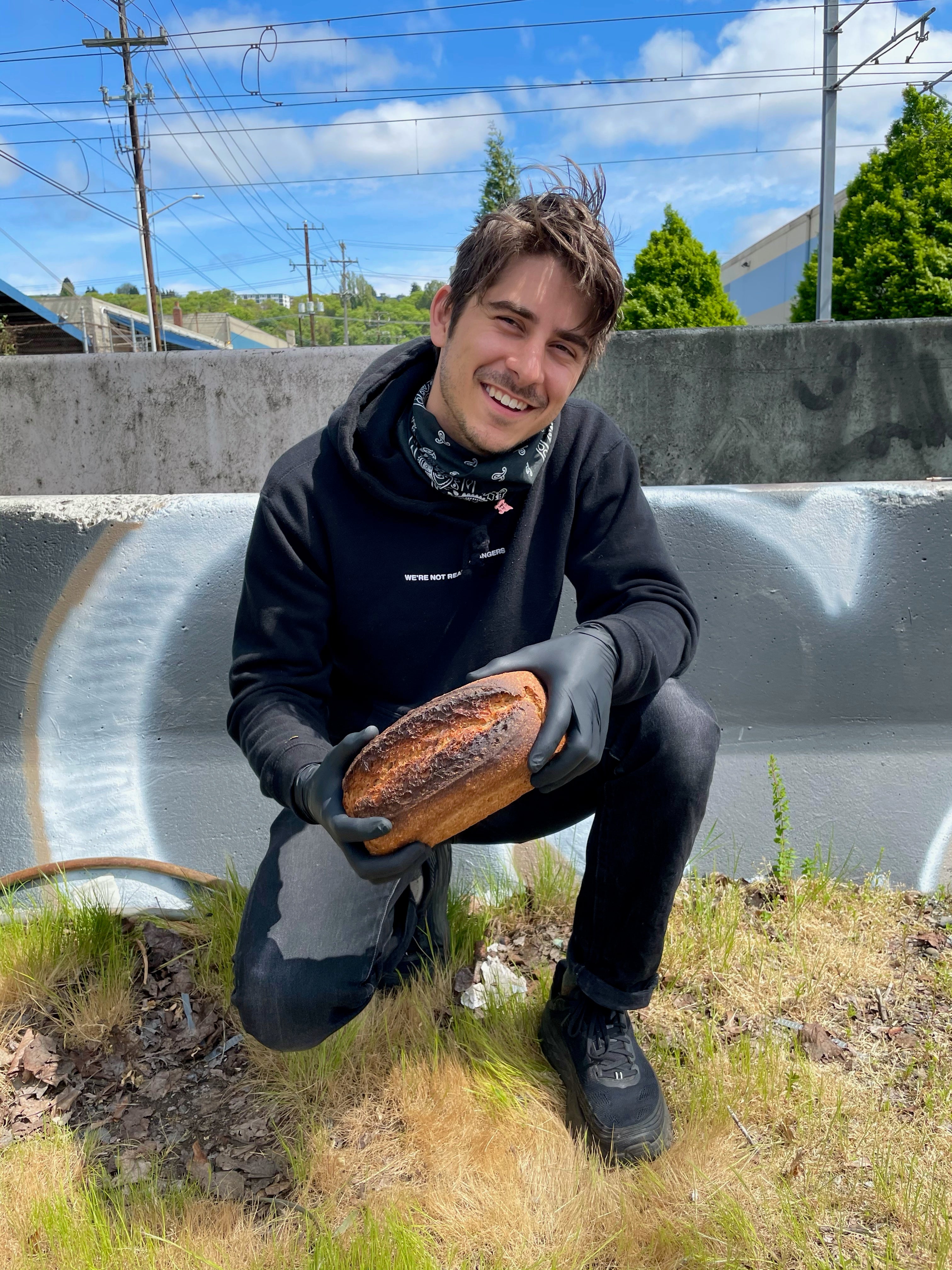 Sourdough Hippy Whole Wheat
Our beautiful, naturally-leavened sourdough honey whole wheat sandwich bread.
Made with fresh-milled Skagit Valley whole wheat flour, organic Oregon spelt, oat porridge and Washington wildflower honey for a lightly sweet & sour fermented tang of whole grain. Chewy, dark crust and a moist but still-fluffy crumb: a perfect sandwich bread.
Absolutely no commercial yeast used. Cooled right out of the oven until ready to bag, and rushed to your door. 
Best fresh, but the Hippy Whole Wheat has a great lifespan. Stores well in paper, or the cellophane bag we package it in, for around 7 days. Can also slice and freeze to toast and refresh anytime. We slice it thin for Kirsop chicken sandwiches or toast and top with veg, pickles, Stokesberry eggs or St. Jude tuna salad.