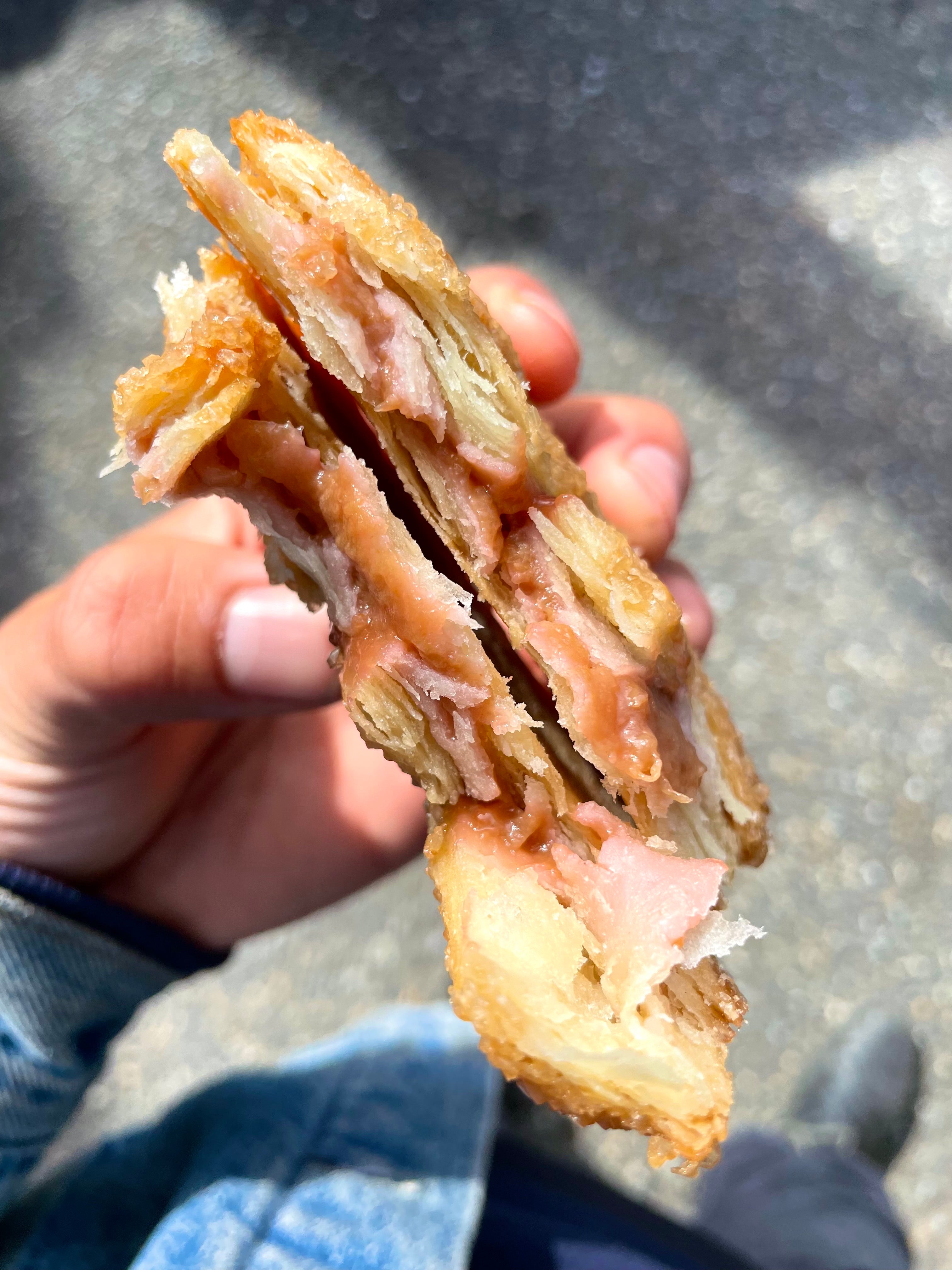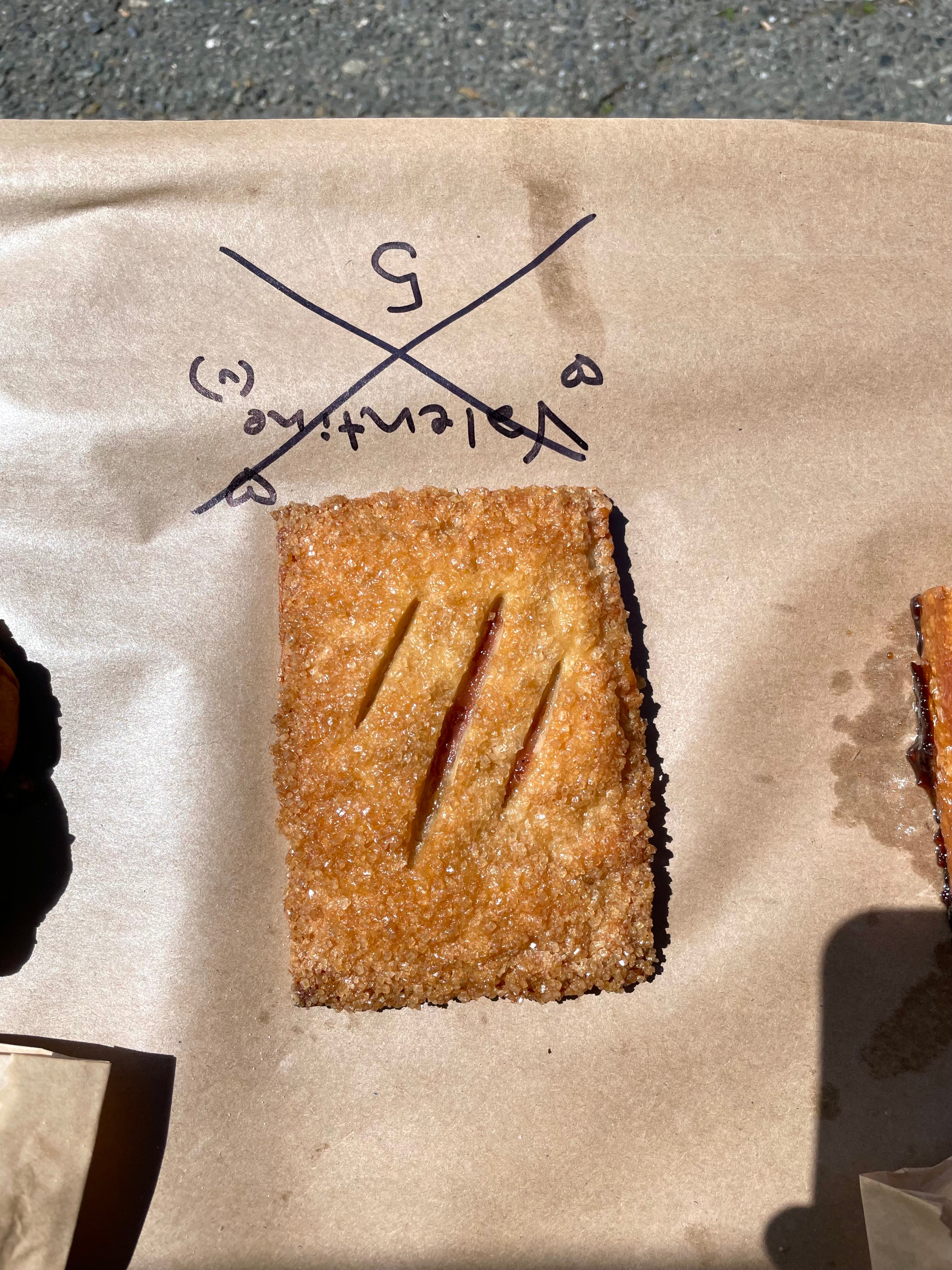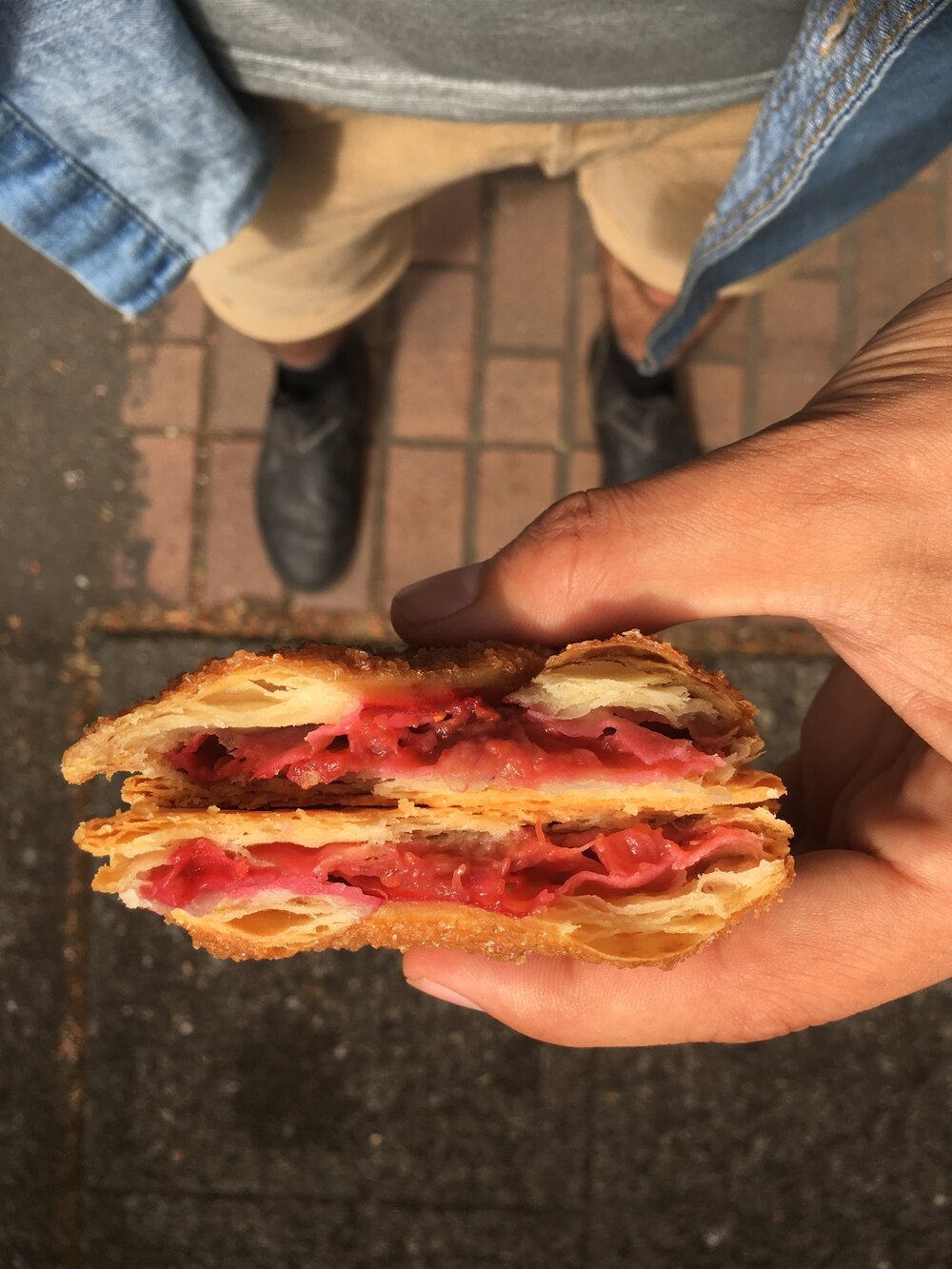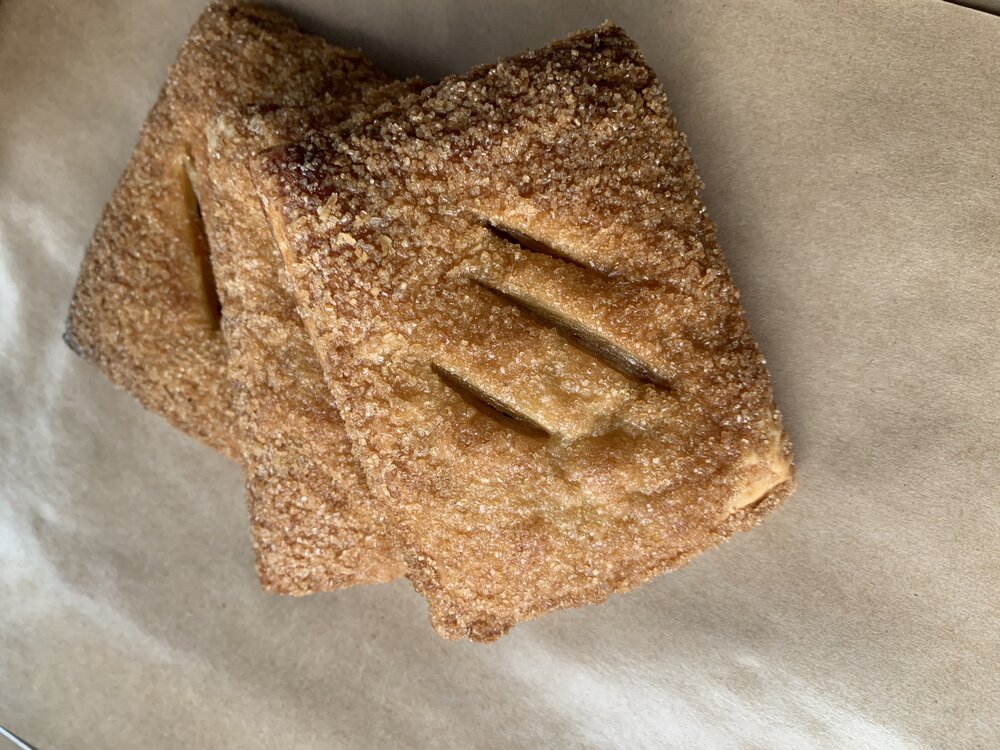 Seasonal fruit preserves in a beautiful laminated crust topped with turbinado sugar. Flaky like pie, but breaks like tart crust: bright jams that absolutely pop. 

Fully plant-based. Absolutely delicious. The best seller at every one of our farmers markets and all of our cafe partners across town.
Flavors change constantly! Past offerings include:
Rhubarb (100% tart rhubarb compote from Sidhu Farms, Rockridge Orchards, and other organic farms)
Apple Quince (Collins Orchards apples and quince from Once on a Blue Moon Farm, tart and a little tropical) 
Tart Plum (dusky Italian plums grown organically in Seattle by community fruit partners)
And many more!