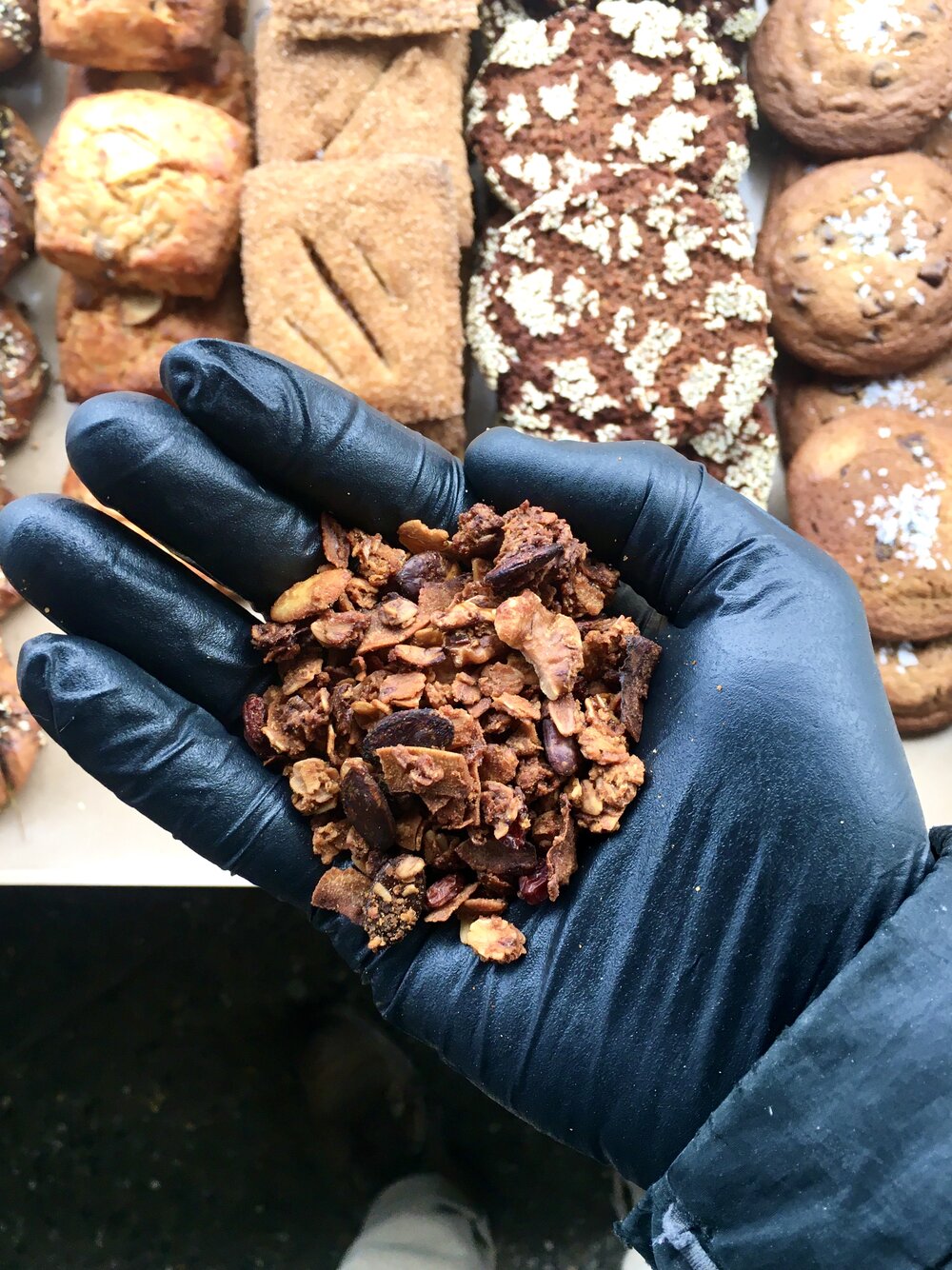 Wildflower Honey Granola (DF + GF)
Deeply caramelized and honey-sweet.
Made with Washington wildflower honey, organic Atlas olive oil, walnuts, coconut flakes, organic Oregon pepitas, beautiful grade A maple syrup and local oats.
Enjoy our Wildflower Honey Granola with milk or yogurt, fresh berries and nut butter, or plain by the handful.
Dairy-free, gluten-free: produced in a facility that handles wheat.