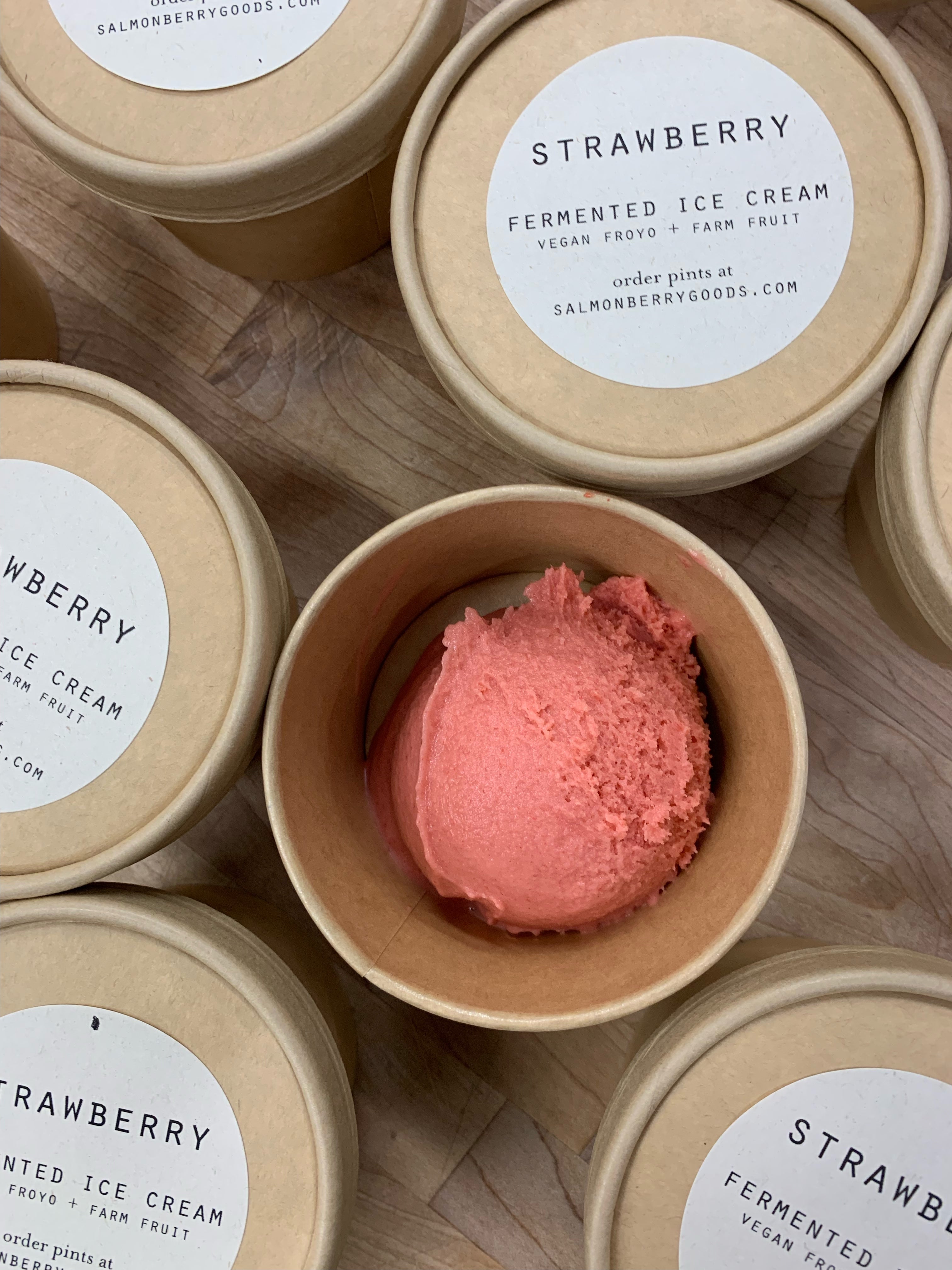 Two (2) pints of our housemade fermented ice cream in seasonal rotating fruit flavors.
Made with housemade oat yogurt, organic sugar and the finest small farm fruit for a fully plant-based ice cream that's insanely delicious. Part fro-yo, part fruit sherbet with an incredible rich gelato texture, and always totally unique. 
Join the Salmonberry Ice Cream Club and get on a monthly delivery of 4 pints for $49. Seasonal flavors from market fruit and exclusive bakery flavors that venture into the weird, wild and delicious.
Flavors change constantly! Past offerings have included:
June-bearing Strawberry (perfect peak season strawberries and fresh lemon juice)
Cranberry Pie (tart Willapa Red cranberries from Bloom Creek in Olympia with a  Valentine crust shatter)
Corn Cake (roasted corn, lemon and miso ice cream with pieces of toasted corn cake mixed in)